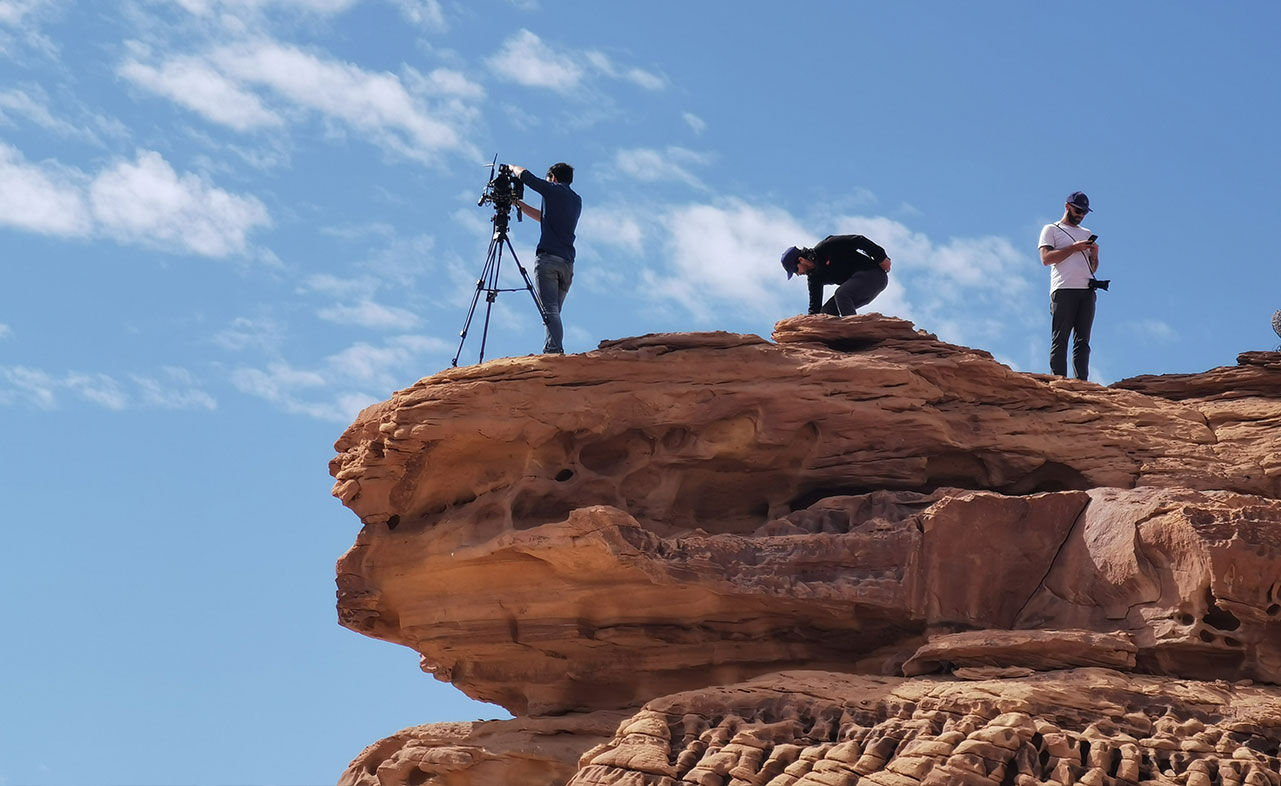 AlUla is a world-class filming destination offering high-end financial incentives to productions with up to a 40% cash rebate.
Film AlUla can support with financial incentives to assist in the development and production of international and local feature films, television series, and documentaries shot in AlUla. The 40% cash rebate programme "Film Saudi" recently launched by the Saudi Film Commission (SFC) is now fully functional and open for applications.

Film productions planning to film in Saudi partially or fully in the country are invited to apply for the incentives, and can find out more information on the website www.film.sa

Productions that recruit Saudi crew and talent above and below the line, feature the Kingdom's culture, history and people along with showcasing the diverse selection of landscapes in Saudi Arabia will be further leveraged with incentives.

Production companies are encouraged to get in touch to discuss the financial incentives both in AlUla and the rest of the country. Financial support also applies to travel and accommodations.

For more information on incentives and to find out how your project can benefit, email us at [email protected] to connect with one of our filming experts.
"We are delighted to open applications for our cash rebate program "Film Saudi" and welcome productions to Saudi Arabia. The film industry is rapidly accelerating as we continue to invest in training our crew and developing our infrastructure to ensure we are in a position to support all productions. Incentivizing film productions will enable us to showcase our unique and breathtaking landscapes and attract a diverse range of productions to the Kingdom." - Abdullah Al Eyaf; CEO of Saudi Film Commission