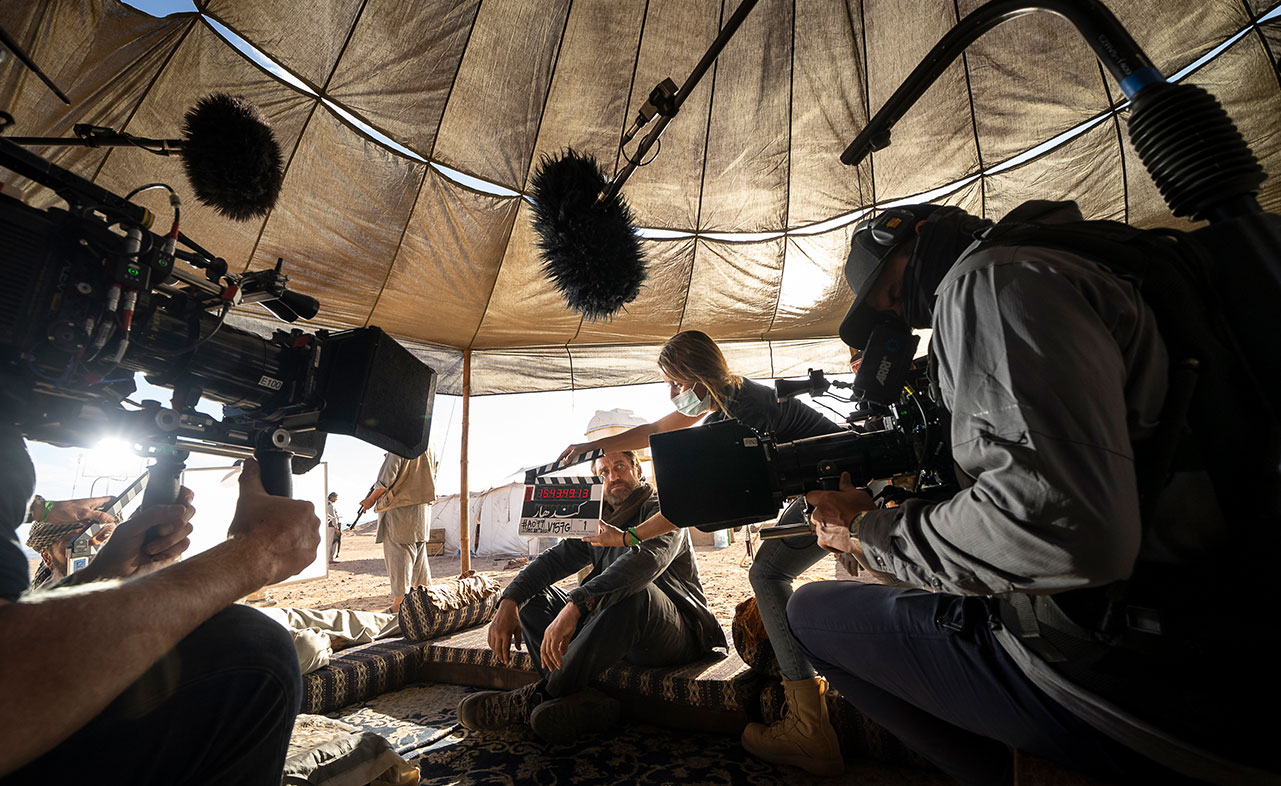 Film AlUla can help you find the crew and facilities services that you need to make your production, from within Saudi Arabia and the wider region.
With a network of established suppliers and access to skilled, dedicated, and motivated professionals we can connect you to the behind-the-scenes talent required for a successful production.

Investment in training and skills development is at the heart of Film AlUla's mission to build a fully-fledged workforce to boost the growth of film production in AlUla and accelerate the flourishing film sector in Saudi Arabia. The country is home to a large pool of talent and we are supporting the young population in Saudi Arabia of which 70% are under 30 to ensure we are in a position to accommodate all productions and become a world-class hub for production.

Every effort is made to include apprenticeship programmes in productions shot in AlUla.