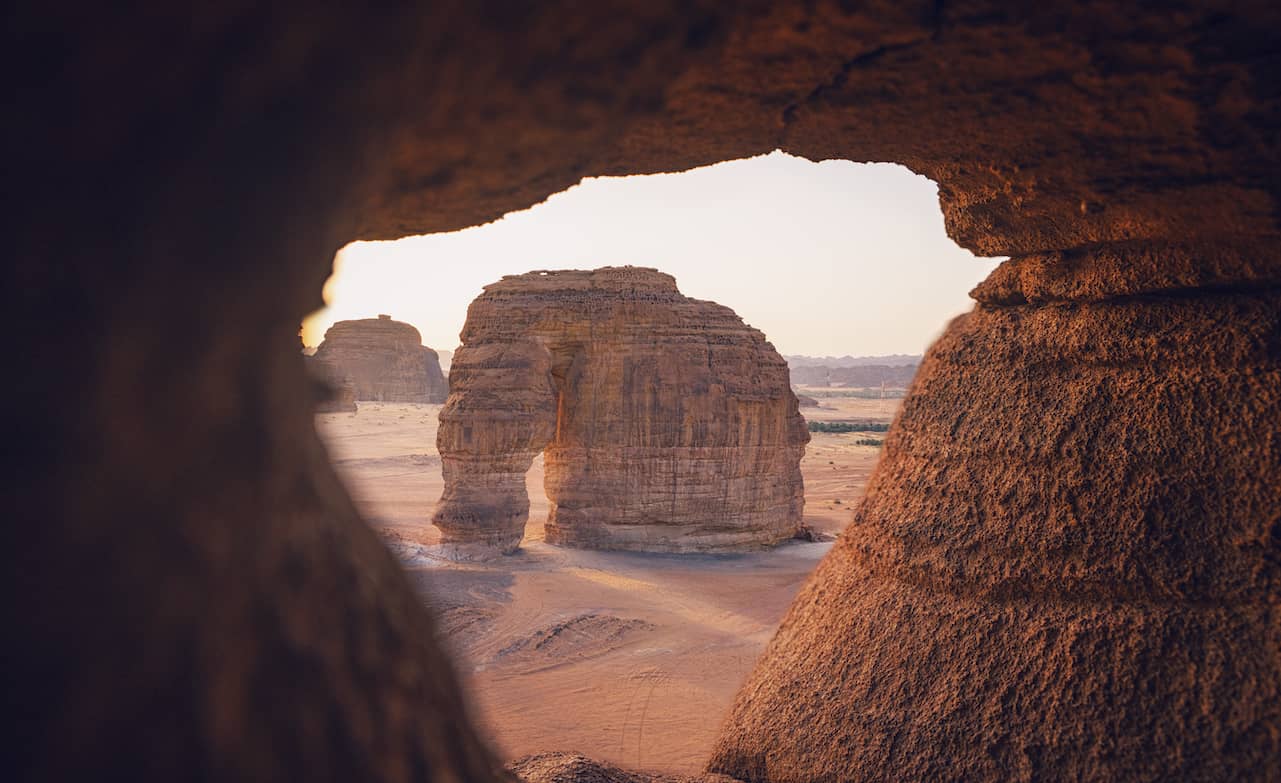 Where the natural world and the heritage of ancient cultures come together in a landscape of breathtaking beauty.
AlUla is an area of outstanding natural beauty and cultural significance, this ancient city, once at the cross roads of The Silk Road and the Incense Route, has only recently been rediscovered by the world.

The region encompasses more than 200,000 years of unexplored human history including the Nabataean city of Hegra, Saudi Arabia's first UNESCO World Heritage Site; the ancient North Arabian Dadanite and Lihyanite Kingdoms, whose scripts contributed to the evolution of the Arabic language; and AlUla Old Town, a stopping point for pilgrims from 1100 CE.

AlUla boasts an area of 22,500 km with diverse terrain featuring vast sandstone canyons, breath-taking rock formations, volcanic craters, luscious palm oases and fascinating wildlife. The extraordinary sweeping vistas are the perfect backdrop for a wide range of filming.

AlUla is a very special place that is by its very nature a journey through time, culture, and civilizations.
GETTING TO ALULA

AlUla is easily accessed by AlUla International Airport (ULH). The newly renovated airport is located just 35 km (a 30-minute drive) from the city centre, with Saudia Airlines, flynas and flydubai operating international flights to Dubai, UAE twice weekly and domestic flights daily to major cities in Saudi daily. Saudi Arabia's flynas will launch a new direct route between Cairo and AlUla from November 1. More destinations will be announced soon.

ALULA WEATHER

AlUla has a desert climate; sunny blue skies can be expected most of the year. From October through to April temperatures range from 18. C – 31. C and can reach a low of 5. C at night. May through to September is much warmer, with temperatures ranging from 20. C – 40. C.

AlUla