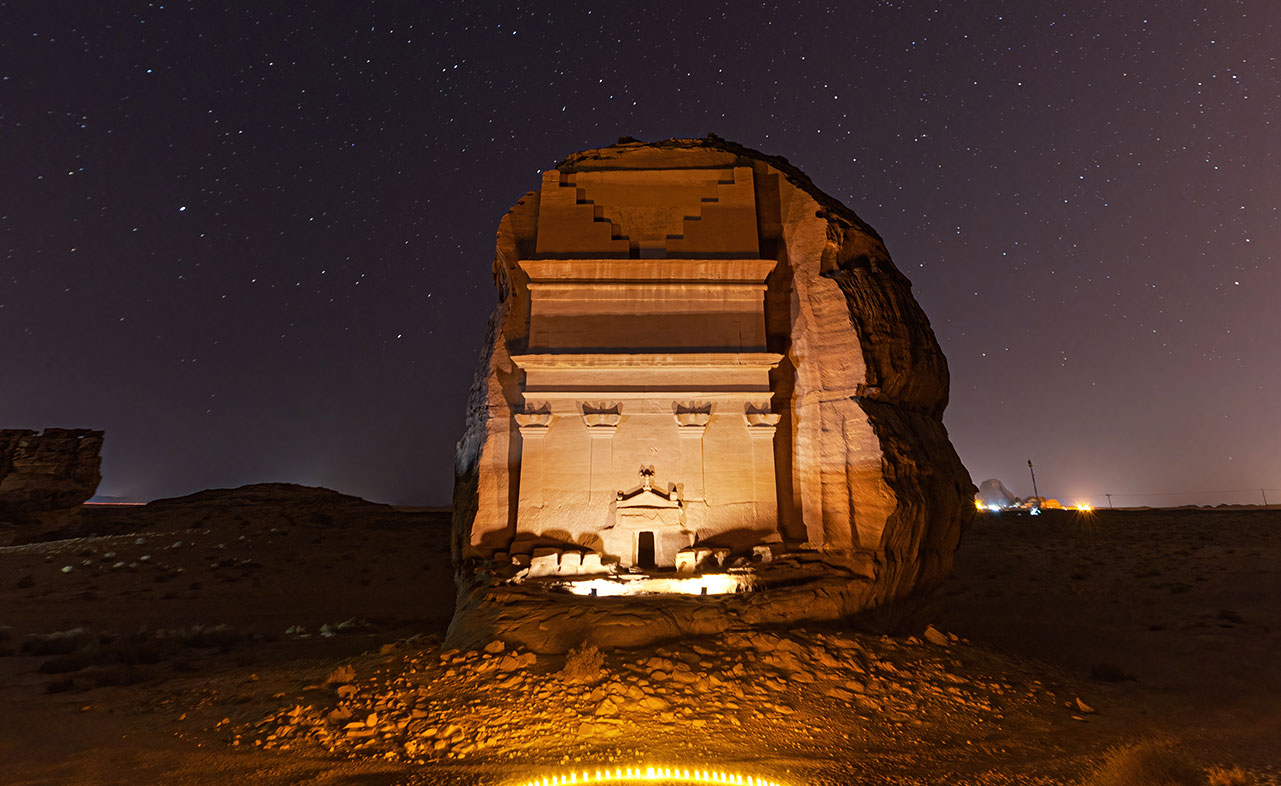 One Place, A Million Stories
Located along what is historically known as the Incense Route running from Yemen in Southern Arabia, north into Egypt and beyond, AlUla is an unseen wonder of the world that is now open for film and TV production.
Filmmakers to AlUla are immersed in a land of ancient civilizations spanning more than 200,000 years of human history and on a journey through a living museum of preserved tombs, sandstone outcrops, historic dwellings, and monuments, both natural and human-made.

One of the most significant heritage landmarks in AlUla is the Nabataean city of Hegra, an ancient 52-hectare town, notably listed as Saudi Arabia's first UNESCO World Heritage Site in 2008.
"AlUla is uniquely positioned as a gateway to North-West Arabia. The potential of these assets combined is truly magnificent, and the promise to unlock this potential was realized and envisaged by HRH The Crown Prince and it is for AlUla to be a Living Museum, where every rock is a testimony; every journey is an exhibition; and every path is a path of history." - Amr AlMadani, CEO of the Royal Commission of AlUla.
Heritage in AlUla