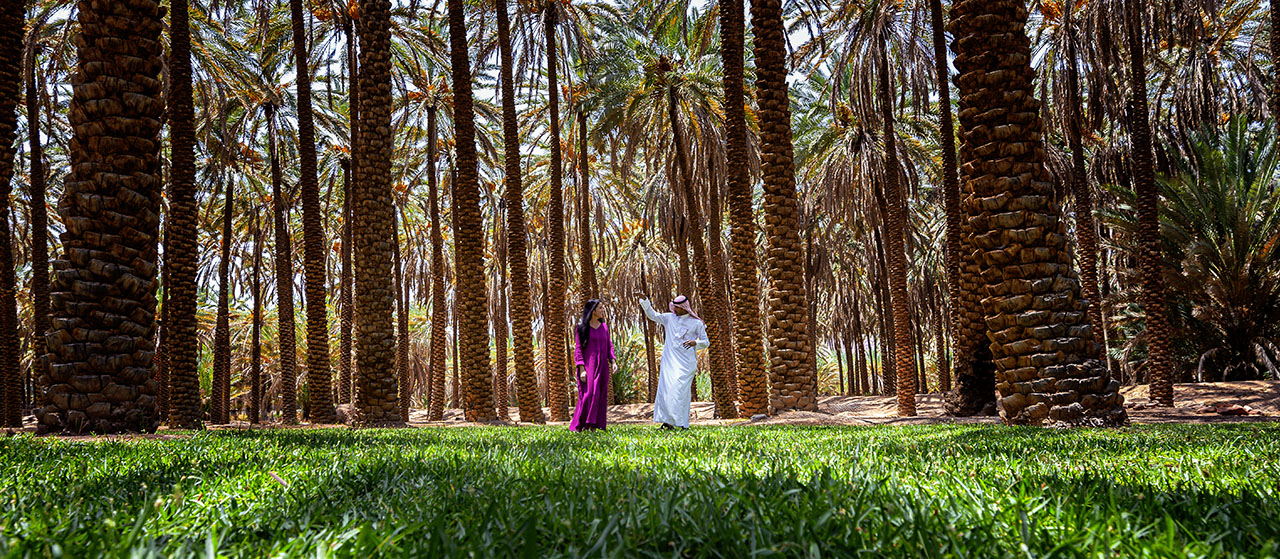 One of the most beautiful landscapes in the world
The unspoiled beauty of AlUla's landscapes offers filmmakers an exceptional and exciting opportunity to explore an untouched area, a living museum that offers a diverse array of unique scenery that rivals any desert setting the world over.

This extensive area of 22,500 square km is nestled within the foothills of the Hijaz Mountains, amidst the wild and enigmatic desert landscapes are sandstone canyons, volcanic plains, sand ancient bedrock, fascinating rock formations, and luscious oases full of date palm and citrus trees.

One of the Royal Commission's missions is to restore, protect, and conserve the sensitive ecosystem native to AlUla. The Sharaan Nature Reserve is 1,500 square kilometres (579 square miles) of red rock canyons, and valleys filled with indigenous flora and fauna. Roaming within the reserve is a fascinating range of species, including Nubian ibexes, red-necked ostriches, Idmi gazelles, and a variety of birds. Efforts are currently underway to restore the area, allowing for natural inhabitants to reclaim the land.

The Global Fund for the Arabian Leopard was established by the Royal Commission for AlUla to ensure that Sharaan can safely and adequately host the critically endangered leopard and protect it from extinction. Endangered Arabian wolves, gazelles, and large-eared red foxes are already again roaming these beautiful lands.

The vast array of environments provides filmmakers with an impressive and unique collection of filming locations making it an exciting choice for international and local production.
"AlUla is one of the most exciting, dazzling, beautiful, and natural landscapes on the planet. This is a very special place and I know that myself and everyone on my crew cannot wait to come back." - Steve Backshall; British explorer
Spectacular Landscapes